Selling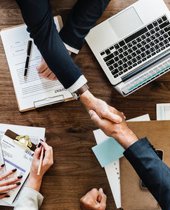 P
utti
ng your home on the market should n
ot be an overwhelmi
ng experience.
With proper preparation and
creative staging your home will be ready to be viewed
by prospective buyers and half the battle is
already won!
Of
course pricing is a key component of how fast your home will sell - pr
ice it too high by market sta
ndards and it will linger becoming a "stale" listing. Price it too low and you will leave money on the table - both of these scenarios are not desirable outcomes. The trick is to come
up with just the right price point, one that will entice buyers to view it and make a viable offer.
At Arizona Premium Homes Team we utilize the latest technological tools as well as low tech methods to get your home sold fast and at the right price! From professional staging and photography to heavy promotion on social media, realtor related platforms and Open Houses our goal is to have you, the seller, feel like you have made the right choice and your realtor team is taking care of business. We look forward to the opportunity to visit with you and show you what we offer to help you have a stress free, profitable home selling experience.